About Me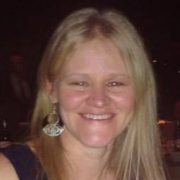 Work
I'm a versatile freelance graphic, surface, pattern & web designer/developer, currently based near Seattle, USA. I hail from sunny South Africa, which influences a lot of my artwork, as I like bright, bold designs, color, nature and geometric shapes - though I do, of course, keep my logos clean. I've been in the industry since 2001, where I started out as web designer and have worked either as a contractor/freelancer ever since, also super comfortable working remotely. I have had so many different clients from all industries, I've honestly lost count! As my career has progressed, I have moved more towards the creative side of things, enjoy various types of design, and get a kick out of seeing my work on products, particularly. I work from my home office, using Adobe CS and various media daily, hand code HTML/CSS and I am currently looking for remote, part-time or contract design work & art licensing opportunities. Contact me at hi@karapeters.design or DM me through social media. Thanks for checking out my portfolio!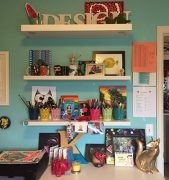 Personal
LOVES: My awesome husband, wonderful kids, my family, friends, our pooches, our home, sunny skies, making art, design, South Africa & New Zealand (my other 2 homes).
LIKES: Coffee, Travelling, DIY, home decor, animals & conservation, cocktails, empathy, flowers (even if I never remember their names), my studio/office, loads of other stuff.
DISLIKES: Things that kids seem to smear everywhere :), inconsiderate, intolerant or selfish people.
HATES: I try not to go there.