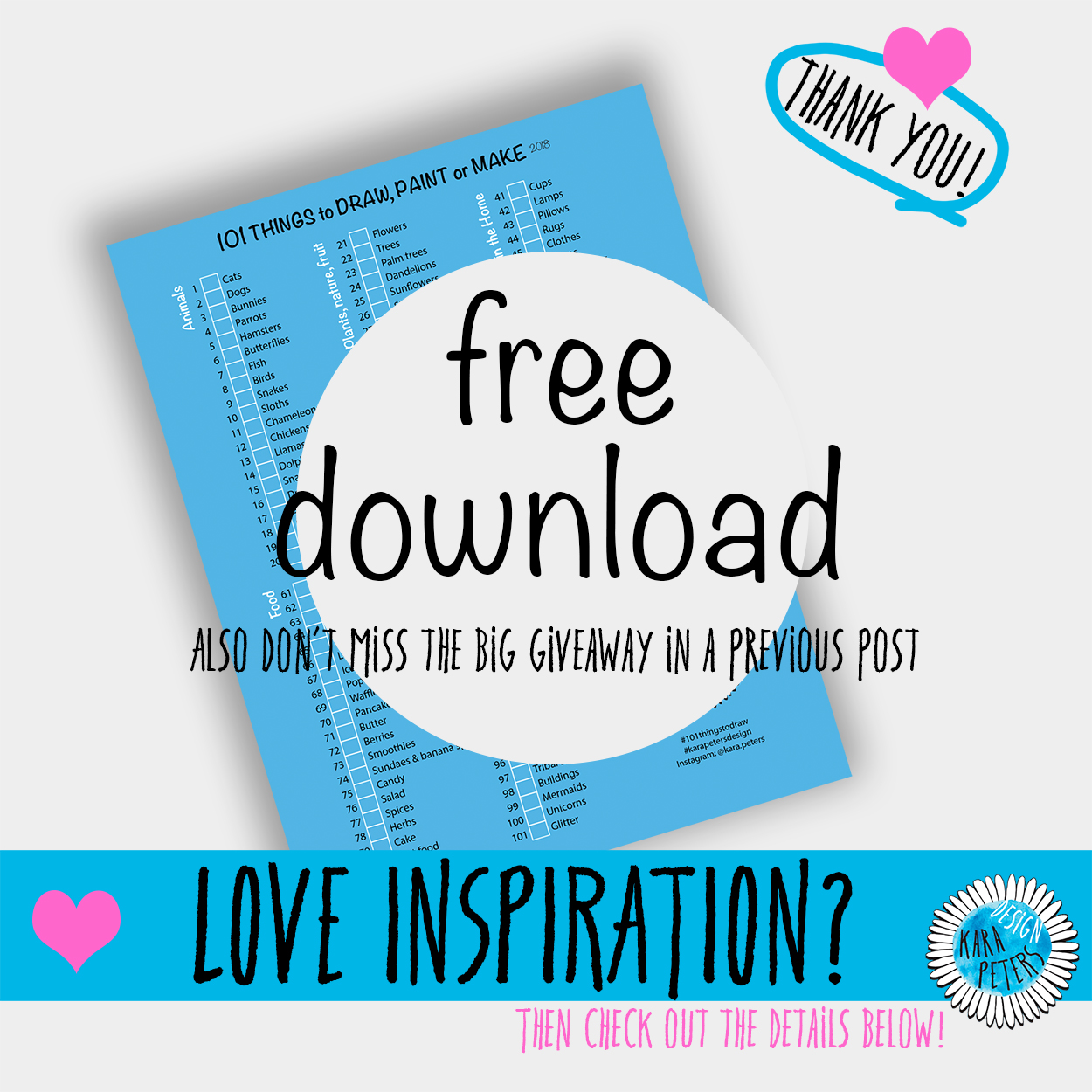 Ever sat down to create some art and just can't think what to make?
Stuck for ideas for today's sketch?
Here's a free pdf download from us of 101 THINGS TO DRAW, PAINT or MAKE to help inspire you or prompt your creativity.
No timeframe, just use it whenever you like and in whatever order.
If you'd like to share your work on Instagram use #101thingstodraw and #karapetersdesign
Enjoy!
Kara and Amie Peters